About Us...

A Dance To Remember professional disc jockey service was established to fill a need for quality professional disc jockey & karaoke services in the State of Minnesota, Western Wisconsin and Eastern North Dakota, their experience dates back to 1994.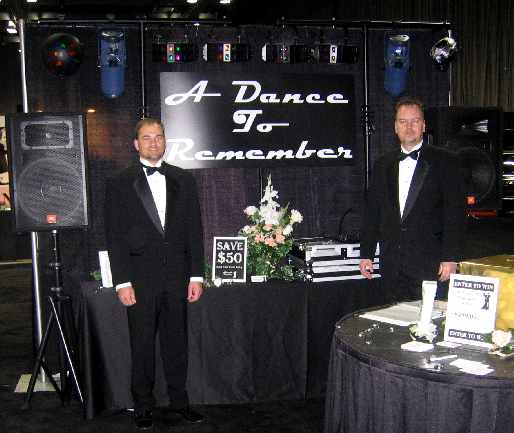 A Dance To Remember Owners Jason Rice (left) and Chris Hunt(right) at a

Twin City Bridal
Association Wedding Fair.

When planning special occassions, such as a wedding reception or holiday party, it is important that you, as the host, find a company that represents the level of class and style that you and your guests deserve. And let's be honest; Everyone deserves A Dance To Remember, not one they wish they could forget.
Chris Hunt - Owner/DJ
You can't control whether or not "Uncle Alfred" or "Carl Co-worker" decides to dance on the table but you can control the quality of service you get from your disc jockey by making the right choice. And of course, we feel that A Dance To Remember is that right choice and we go a long way to ensure you will too.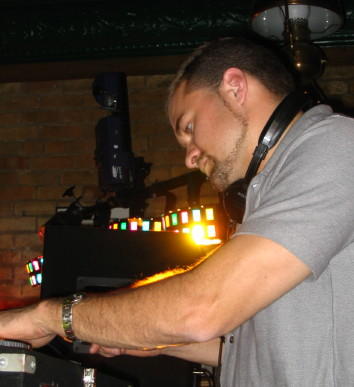 Jason Rice - Owner/DJ
We Provide:
Professional Experienced Disc Jockeys

- Each DJ has the experience and personality to ensure that you and your guests truly have A Dance To Remember.

A Music Library with over 60,000 Titles

- We can keep your guests entertained with all the favorites in all the different genres of music.

Top Quality Audio Equipment

- All of our DJs come to your event with quality professional equipment and the sound is customized for your special event.

Modern Intelligent Lighting effects

- Your event will come to life with lights that are programmed to react to the music. Select from simple to grand by choosing your own lighting package.

Complete On-line Client Service Package

- Create song lists, plan the details of your event, make payments and much more; all on-line.
All of our DJs come professionally dressed in a business suit or tuxedo, and occasionally business casual (you decide), and we ask YOU how much interaction you would like the DJ to have with your guests. Our DJs have low to medium interaction as a general rule but can certainly turn up the fun if the need arises. Fun but never obnoxious - and our simple goal is for everyone young and old to have a fun time out on the dance floor.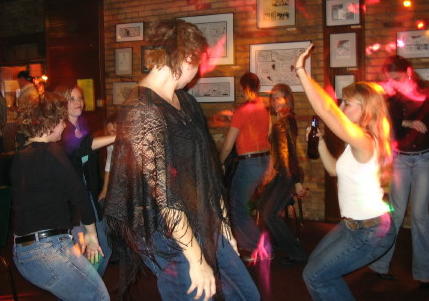 Private Party at O'Gara's in St. Paul, MN

Simply put, this company was created because we care about our clients and the quality of service we provide. We are not a small "one man band" that dusts off our equipment once every six months, and at the same time we are not a huge corporation with a phone menu that has 20 selections before you hear a live voice.
You deserve A Dance To Remember for your event.
Check Event Availability Instantly
Call or email us Today!
Minneapolis / St. Paul 612-801-2925 / 651-276-4473Greater Minnesota Eastern North Dakota / Western Wisconsin1-877-676-4473